Export the necessary files from your layout system. For example our built in support for SCS Layout 8000 requires we have a layout (.out) and edition (.edf) files.
Within Adobe InDesign choose BLOX Total CMS > Documents > Advertising > Enhanced Mode  Until it is CHECKED.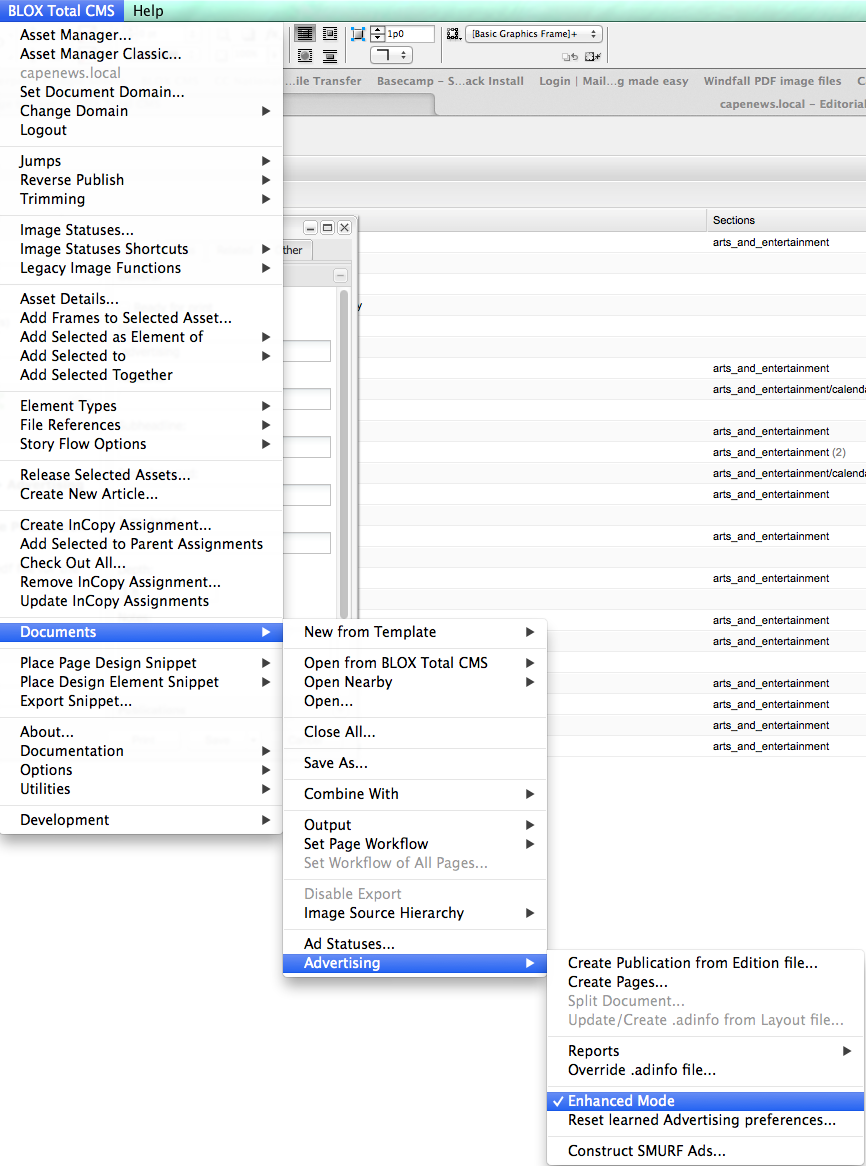 Choose BLOX Total CMS > Documents > Advertising > Create Publication from Edition file...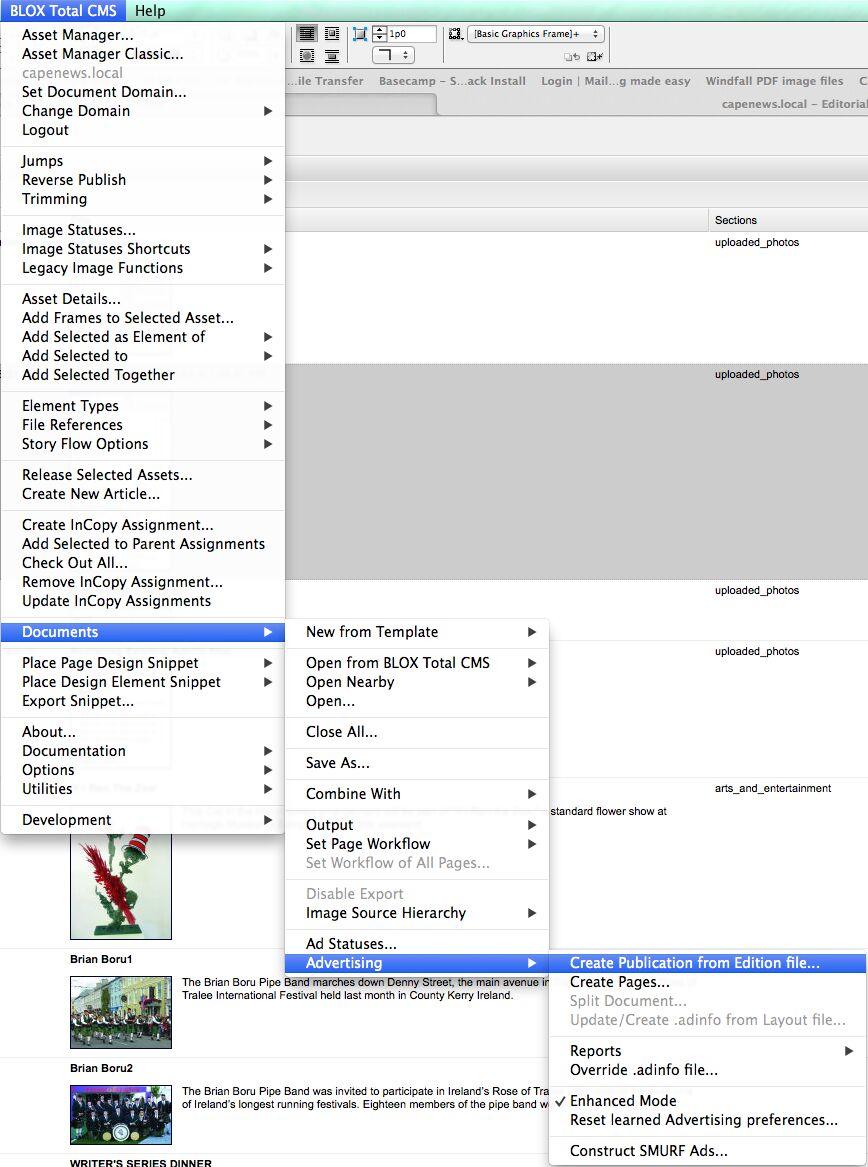 A dialog will appear asking you to locate the .edf file. Select the .edf file for the publication you want to create.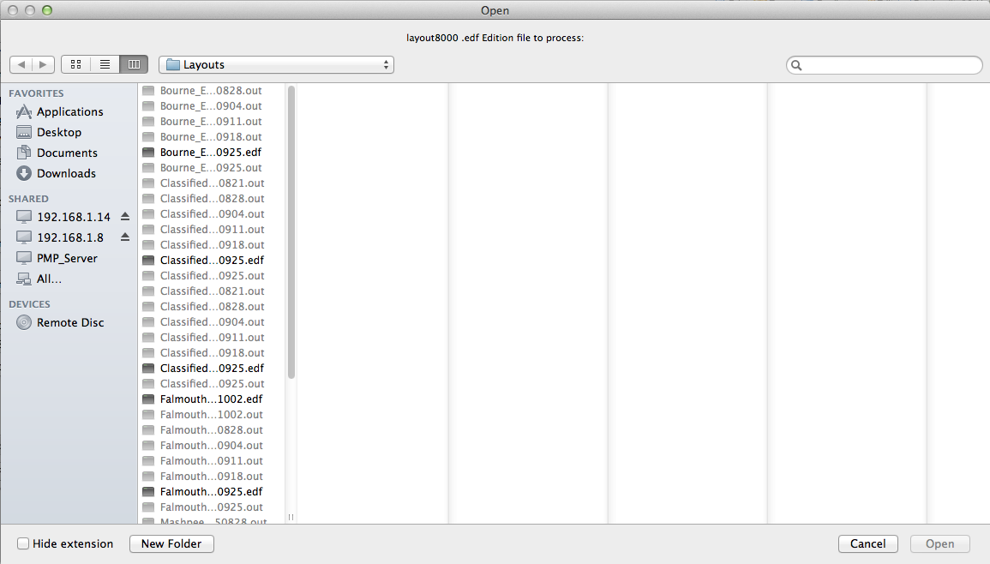 Select the desired Edition file.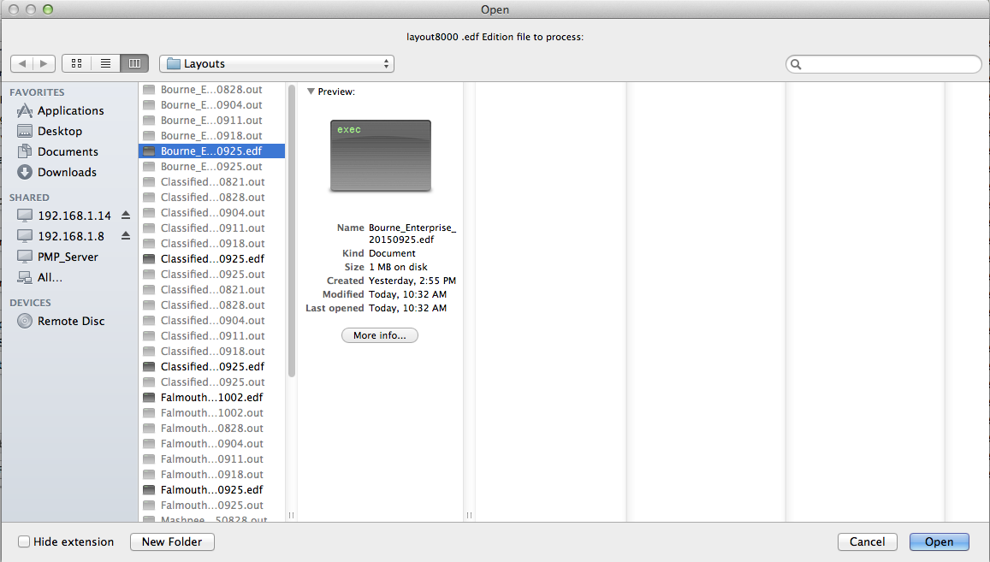 A dialog similar to the following will appear: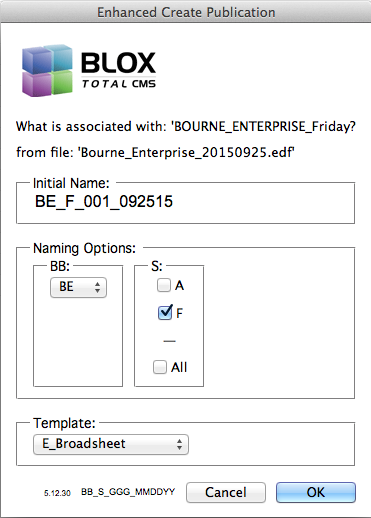 Verify the Publication Code matches the selected edition file. If not, change the publication code. 
Select the 1 (one) section you are trying to produce. Because of the desire to keep the documents in entire sections, this procedure cannot be done with the entire publication unless you want the entire publication to be left in a single document.
Verify that the Adobe InDesign Template listed at the bottom is the correct template for this publication.
You might see one of several warning and / or error dialogs similar to the three shown below: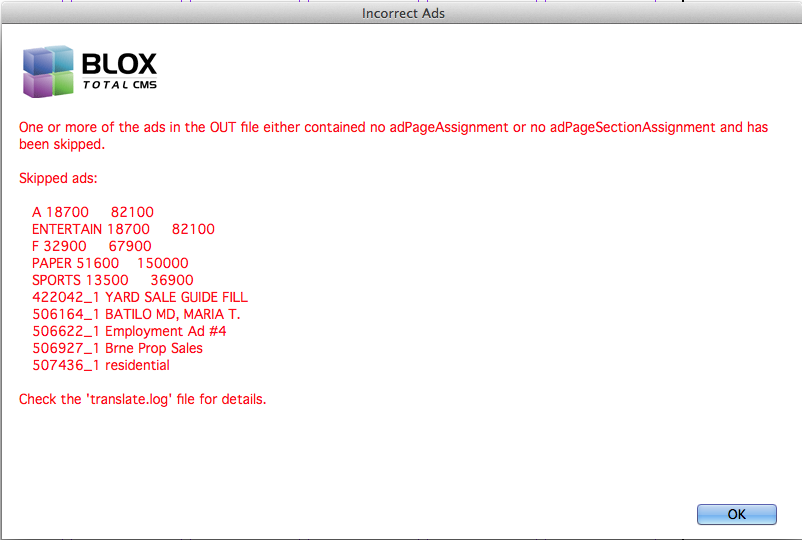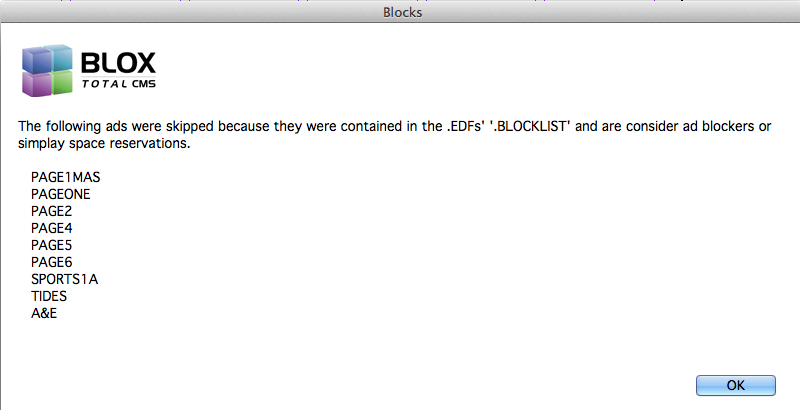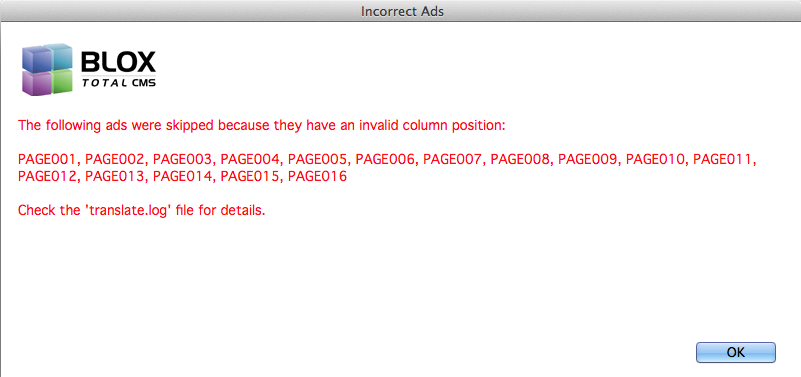 Click the OK button for all warnings and errors. 
If you have already used this edition file to produce a this same section, you might get the following dialog to display: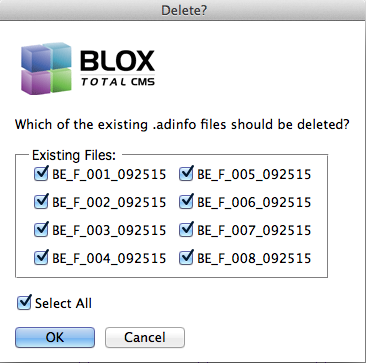 Unless you have a really valid reason to do otherwise, just click the OK button in that dialog.
Depending upon the OS of the workstation you are using, what else you might or might not have done after clicking the last several OK buttons, and how long you wait you might see the Ad Statuses dialog similar to the one shown below.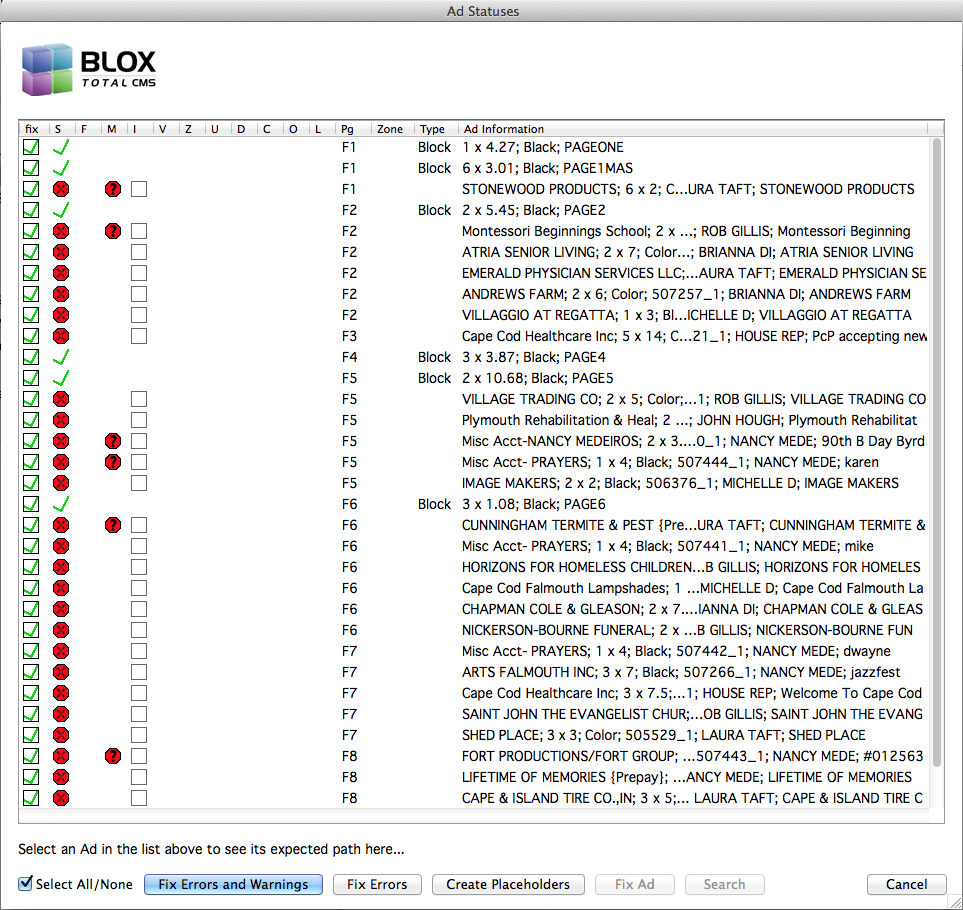 Once Ad Statuses appears, you should, in general, click the Fix Errors and Warnings button. Do not worry if it doesn't appear immediately. It will only appear after Adobe InDesign has gone into an idle state and in some versions on some workstation with some Operating Systems, it might not appear until later in the processes.
The next, and final step to produce a usable document with an entire section of pages is to use BLOX Total CMS for Adobe InDesign's Save As function. Choose BLOX Total CMS > Documents > Save As...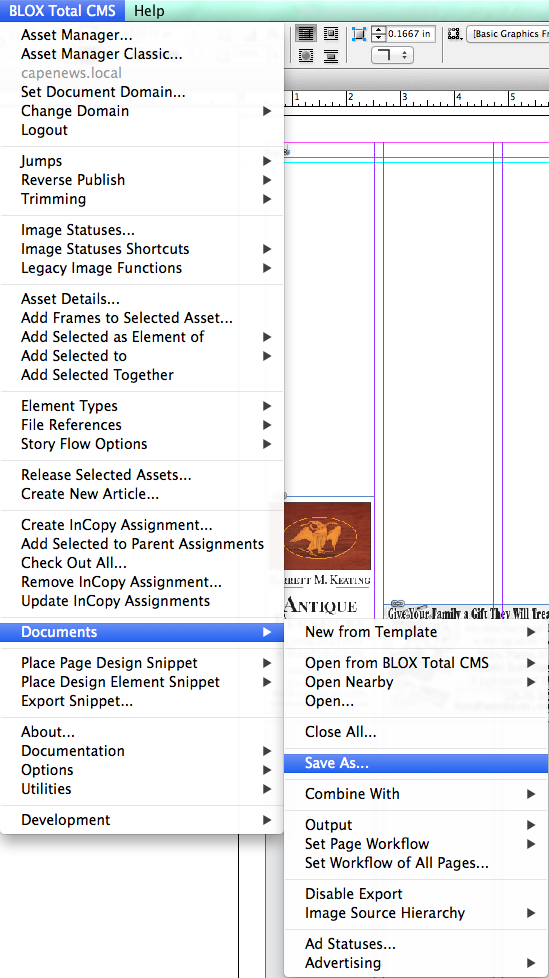 A dialog similar to the following will appear: