Table of Contents
Overview
Associated Press is part of Editorial Syndication and is used to pull in those assets that are part of your AP Entitlement. From there, you select the stories or images you would like to import into BLOX Total CMS. .
Choosing a Channel
Go to Editorial Syndication.
Select your site's Associated Press channel from the Channel drop-down menu on the left. You may have several syndication channels or just the one Associated Press channel.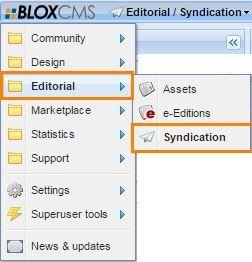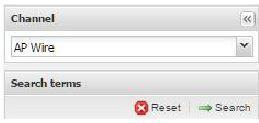 Searching For Content
In October 2020, AP changed to a new dedicated search API
To search for content in the new Associated Press API channel, use the Search text field/filter under Search terms - refer to the link above for the search queries to use in the Search text field.
---

Note: AP returns 30 days of results by default, and content can then be added/imported to your site manually.

Note: The new AP API channel supports the same content as AP WebFeeds and AP Newsroom, including content available via AP Content API and AP Breaking News API (depending on your contract terms).

Note: Contact your AP Bureau Chief if you have questions or concerns about your AP entitlements under the new AP API channel. If you cannot reach your Bureau Chief, call 877-836-9477.

Note: At this time, searching for content by these fields does not work properly: Slug, Categories, Start date.
There are several ways to search for AP wire content. You can search for specific wire stories or photos by various criteria including text, Slug, Type, Category, and Date.
---

NOTE: AP Content is stored on BLOX Total CMS for seven days from the time it is published or the last modification date/time.

---

NOTE: AP content and photos that were created as part of an AP job will no longer be allowed to syndicate to other sites, in order to ensure that there is no unauthorized usage of content. If you are using BLOX Total CMS you can use the site setting ap_import_no_flag to push to a hosted site.

---

NOTE: A hosted channel to the website must be in place for AP content to syndicate successfully to the destination website.

---
Search text vs Slug
Search text searches the Web headline, byline, and Body copy in article assets and the Title and Caption in image assets. Slug is AP's slug for the story and is typically used on AP budgets. Search text can help you find all the assets that contain a word or phrase but using Slug by itself or with Search text can narrow down your search results.
To run a title- or slug-based search, fill in the appropriate field and click the Search button.
---

NOTE: Slug searches in Syndication Manager vary GREATLY from slug searches in TCMS Asset Manager.

Slug searches within the Asset Manager are explicit, case-sensitive searches that require wildcards. Conversely, slug searches in Syndication use the same "fuzzy" whole-word syntax as Search text -- but only looks within an asset's Slug field.

This means that Slug searches in Syndication manager:

- are NOT case-sensitive
- do NOT require wildcards
- will return results with ANY variation on the word(s) you search

As an example, doing a Syndication slug search for the word "gas" would return assets with all of the following words in their Slug field:
"gas, gasses, gases, gassing, gassed"

---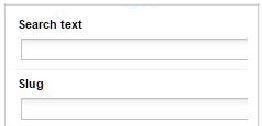 Search By Type
You can narrow down searches by searching for just articles or just images. To do that, check the appropriate box and click Search.

Search By Category
There are four general categories that you can search under — ANPA, AP Online, Entitlements, and Saved Searches.
ANPA - The searches under ANPA (American Newspaper Publishers Association) closely resemble what you are used to seeing in AP web feeds.
AP Online - AP Online filters the web-approved currated content from AP which may be different than what is included in ANPA entitlements.
Entitlements - This filters the content specifically by AP Entitlement number. It's not something you are used to seeing, but filtering this way can be beneficial if you want to dramatically narrow down the content. For example, if you want to find stories that just moved on the California state wire or analysis stories.
Saved Searches - The Saved Searches category is available but should not be used. (NOTE: Save Search entitlements are not available in hosted AP wire channels.)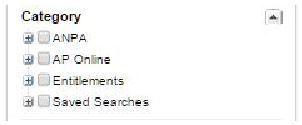 Search By Date
If you cannot find a story when using AP categories as part of your search criteria, find out under what entitlement the content moved and search by Entitlement. The wire service can tell you what entitlement under which content moves.
Search By Date
You can search syndication tool by Creation Date, which is the date an asset was created, or Start Date, which is the date it can be published. Most stories will have the same Creation and Start dates. However, some assets will have a future Start Date for stories that are embargoed. To use this, enter the date in the appropriate field and click Search.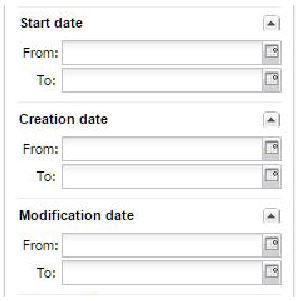 Depth
You can search by Depth if you are looking for a story of a particular size. 
Saved Searches
If you use the same search on a regular basis, you can create a Saved Search so that you don't have to enter all the criteria every time you wish to run it.
In Search terms select the criteria for your search and click Search. In Saved searches click Add and give the search a name.
At this time you can also choose to Share this search with others, which will allow everyone that uses Syndication to see and use the saved search. You can also Make this your default search. This will cause the search to launch everytime you go to Editorial Syndication.
To run the Saved Search select the name and click Search or double-click the name.
Once the saved search has been created you can change the default and share settings by right-clicking on the name. You can also delete the search by right-clicking on the name and choosing Remove, or by clicking the name and clicking Remove.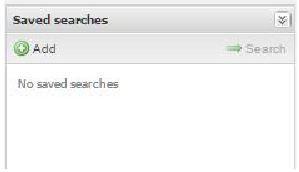 Viewing Content
To view a wire story or photo click the name and click Edit, or double-click the story in your search results. Viewing a story will allow you to see the body of the story, the title, the slug, the byline, the start date, the section tag and any flags or keywords.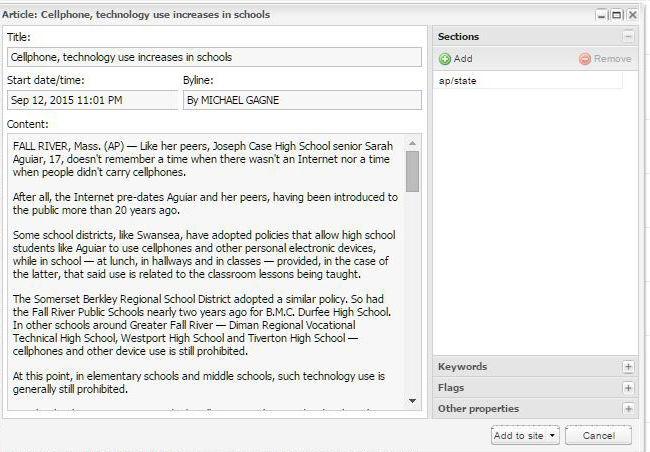 ---

NOTE: Expired content is purged by the system at 3:40 AM.

---
Adding Wire To Site
The Syndication tool is used to view stories that are not yet in BLOX Total CMS. To use these stories you must add them to your system. You can do this two ways. First, from your search returns, you can select the story or photo and then select the Add to Site option near the top-right corner of the window. Second, you can view the story or photo and then select the Add to Site button near the bottom-right of the View window. The asset can be added directly to your site, or it can be added as a link on your site that will redirect the reader to the originating site.
When the asset is added to your site you will see this symbol in the Syndication admin.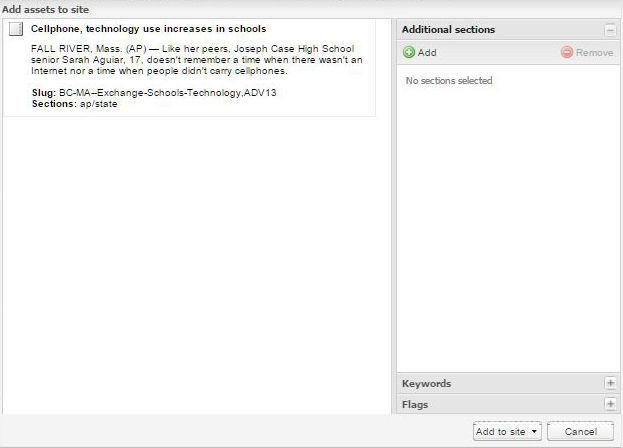 Adding Wire To Site
This symbol signifies that an asset that has already been added to your site has been updated. To make sure the updated version goes to your site open the asset, click Save and click This update is important or Save and close.