Photo Sales uses a custom algorithm to make a guess as to whether or not this photo should be purchasable. For example, an image asset flagged "AP" would not be available for photo sales. Editors and reporters can also override the default Automatic setting by explicitly either setting "enabled" or "disabled."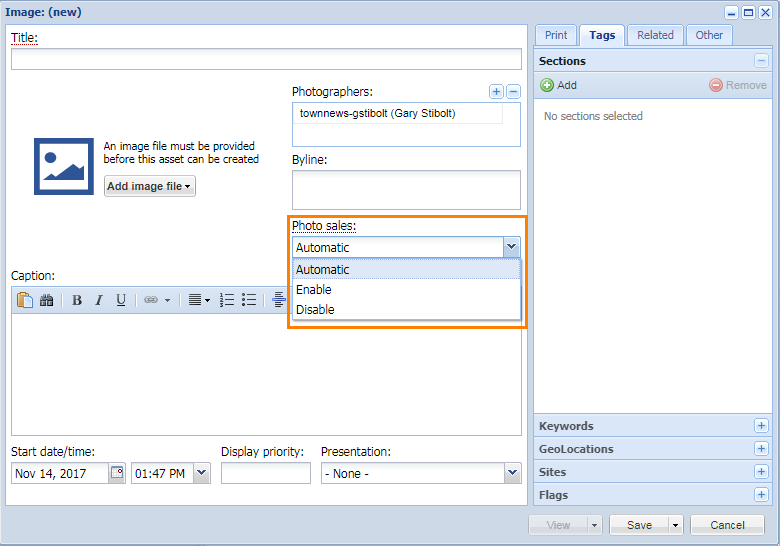 Automatic - This uses logic to determine whether the image should be available for sale or not.
Logic Rules Included:

Must be High Res [Note: It must have a high res version uploaded to the image asset.]
Must be created in Editorial application
Excludes Keywords #nosale
Excludes Flag "contributed"
Excludes Caption that contains "contributed photo"
Excludes Byline that contains "(courtesy" [Note: This includes a parenthesis in order to make the search more specific and reduce the bad "hit" rate.]
Excludes AP photos
Excludes Byline that contains "provided photo"
Excludes Property Source equal to "TownNews.com Content Exchange"

Enable - Overrides the Automatic setting and enables photo purchasing.
Disable - Overrides the Automatic setting and disables photo purchasing.