In the event that you want to preview an ad that you have placed on your site, as opposed to the grey Ad information, you will need to use the debug tool. This will work to show previews of both ads in fixed positions and those that are block-based.
View Site
Clicking the down arrow to the right of View Site will open up a menu of three options: Preview, Preview specific time, and View Live Site.
| | |
| --- | --- |
| View front page preview will open your site in a new tab for you to review. Preview will not display ads, or some third-party widgets, and the formatting may not be exactly as the site will look to your readers. This will open the homepage. You will need to navigate to the specific page you want to view. | |
Once you are previewing your site, add the string ?debug=ads to the end of the preview URL. 

This will open the debug panel. At the bottom of the panel, there are two ad-related options.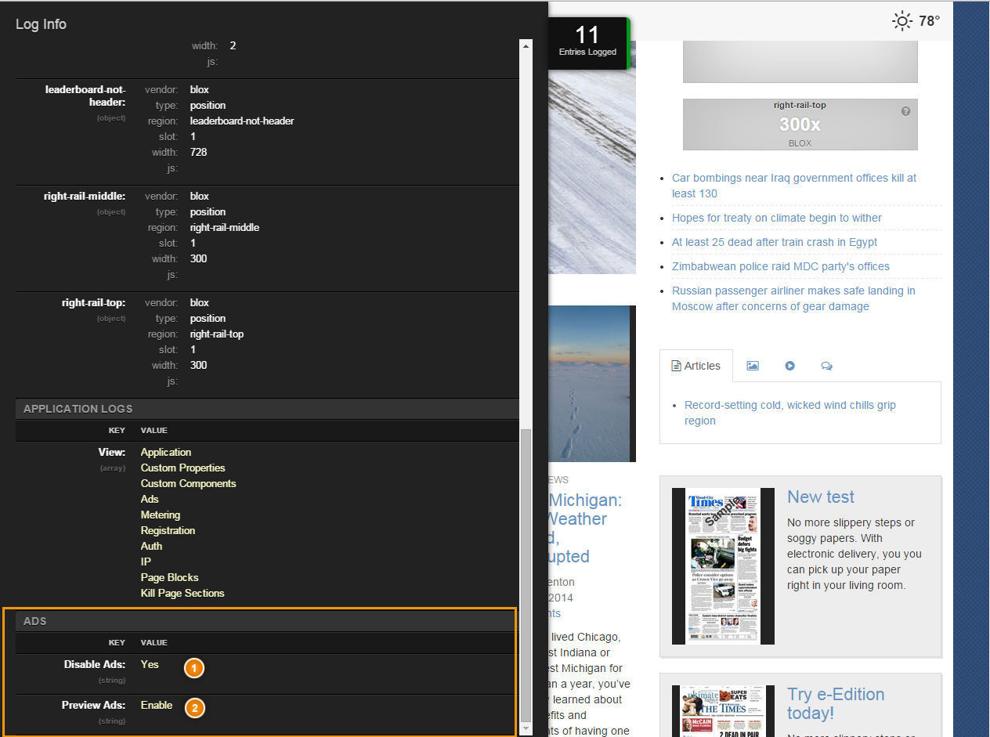 1 Disable Ads: Choosing Yes will disable the ad regions on your site and show the Disabled Ad Message. Choose No to restore the Ad information boxes. 

2 Preview Ads: Choosing Enable will show a preview of your placed ads. Choose Disable to view the grey Ad information boxes again.